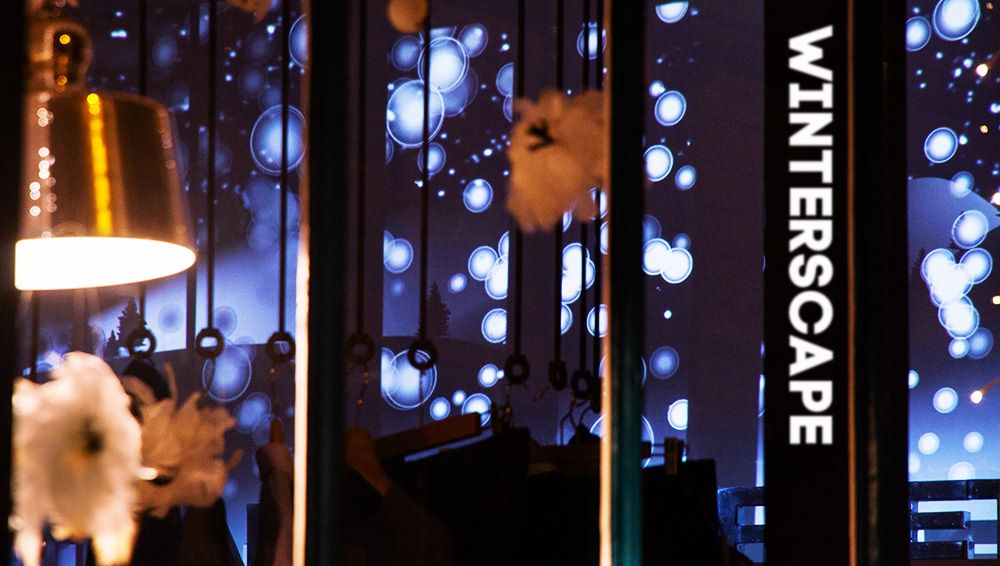 Generative video mapping at the Family Market concept store in Paris.
A graphic poetry for Christmas with a medi
tative look out 
the window
 on a pure and bright winter landscape.
We designed a "trompe l'oeil" effect, a perspective to a sweet winters night. The metal letters of the logo are integrated and mapped into the projection.
All graphic elements are generated and rendered in real-time. Atmospheric elements, the sky, lighting and the colors are evolving for an endless animation.
Concept, design and programming by xavier gruchet.
Touch Designer (Derivative) lead the game for the real-time 3D compositing and rendering, particle generation, programming, mapping calibration.