PHILHARMONIE DE PARIS / 
Text and motion graphic generator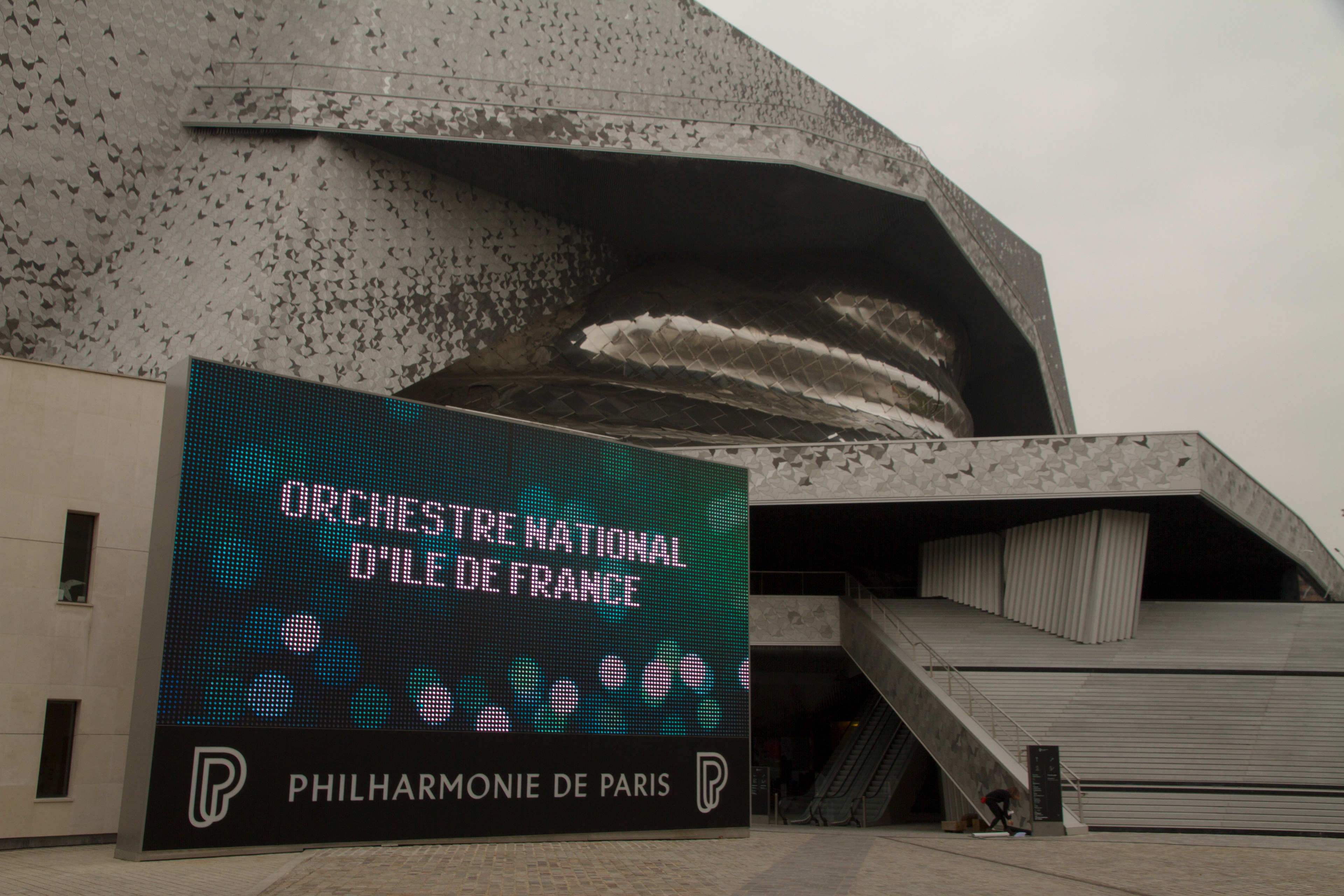 We have developed the stand-alone application that generates the graphic contents on the front screen.
Our mission was to offer a simple, quick and effective way to generate dynamic and creative content and display information.
Graphic elements have been carefully designed to meet the screen's specific resolution and pitch ( only 160 x 76px). Complexe and timed text and graphics animations  can be built quickly. The preview window gives an instant simulation on the led matrix .
User interface with the different modules :
    text generator with different transition fx and layout option.
    graphic generators and  compositing.
    preset management.
    Clip sequencer and  timeline.
    weekly scheduler and timing operation.
    playback control.